The European Coil Coating Association (ECCA) has launched a prestigious labelling scheme which assures users of prepainted metal they are getting quality and sustainable prepainted metal products.
The ECCA Premium® Quality and Sustainability label represents value and peace of mind for users of prepainted aluminium and steel products by assuring defined colour durability, optimum corrosion resistance and suitability for creative design applications. The scheme also guarantees that the metal used is manufactured in a safe and environmentally responsible way.
For licensed prepainted metal producers, the ECCA Premium® Quality and Sustainability label offers a distinctive and competitive advantage over their competitors. It is granted only to coil coaters who have successfully passed inspections performed by duly certified, independent auditing bodies and demonstrates manufacturers' dedication to quality and sustainability.
The first two companies to which ECCA has granted its ECCA Premium® Quality and Sustainability label are Hydro Aluminium Rolled Products Norway and Novelis Italia, but more are set to follow soon.
Norwegian-based Hydro has secured the right to use the ECCA Premium® label for its HydroCoat coil-coated aluminium alloy coil and sheet products and product variations.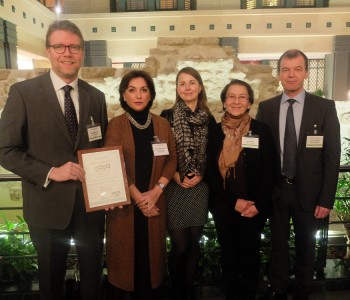 ECCA has certified Novelis Italia to use the label for its Prof2000 powder prepainted aluminium sheet products and product variations.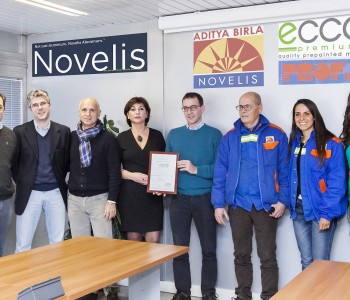 A list of ECCA Premium® specification and inspectors is available on www.eccapremium.com
About ECCA:
Since its establishment in 1967, ECCA, the European Coil Coating Association, is the Voice of the coil coating industry (prepainted metals) in Europe with more than 120 member companies active in this market (steel/aluminium coil coaters and their suppliers). ECCA is dedicated to the promotion of the use of coil and/or sheet coated metal as the environmentally sound, the cost effective and the high quality method of finishing.